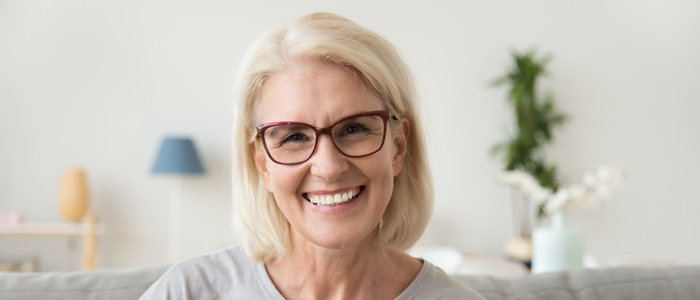 Mini Dental Implants | Snap-In Dentures
Talk, eat, laugh, and sing again with confidence in your smile. If you have been struggling with your current dentures or have been unable to use traditional dentures or dental implants, our dentists have the solution you've been looking for: mini dental implants.
Learn more about mini dental implants below:
Click the links below to view and download our MDI brochures:
For over 10 years, this revolutionary system has helped thousands of denture wearers secure their current dentures firmly in place—while also allowing them to be snapped out and in again with ease. Our dentists have successfully used this system to secure full upper, full lower, or partial dentures.
Our dentists and their caring staff now have a simple and affordable solution for patients who may not have the bone structure for other dental implants. If you have ever been intimidated by the high cost and long recovery time involved with full-size implants, a mini dental implant may be perfect for you.
This procedure involves one of our dentists placing miniature posts in your gums. These posts snap into small O-ring receptacles that are fitted into your existing denture to secure them firmly in place. The entire procedure only takes about an hour. While you may experience some discomfort for up to two days, this usually can be treated with ibuprofen or other over-the-counter pain medications. Unlike more invasive options, the mini implant procedure will not require months of painful recovery.
Mini Dental Implant Process
Not only will this system work alongside your current dentures, but this advanced procedure will allow your dentures to snap out, snap in, and stay put with absolutely no messy pastes or adhesives.
Bite into an apple and eat steak again with a system that can solve your denture problems at a fraction of the cost of more invasive options. Our dentists and their compassionate team can help you to understand exactly how this system works and determine if you are a good candidate for mini implants.
Request an Appointment With Us
Our family dentists in Shelby Township, MI, would be more than happy to help you explore your options for tooth replacement. To request an appointment and learn if you're a candidate for mini implants, call Frank P. Ruffino DDS at (586) 799-4240.