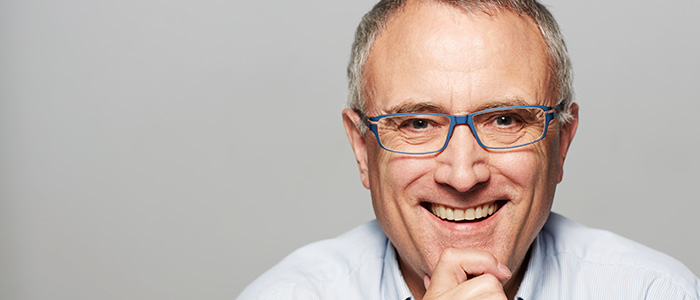 What are Mini Dental Implants?
Don't want to wait months for full-sized dental implants? Ask our dentists if you're a candidate for mini dental implants. Unlike their full-sized counterparts, mini implants don't require as much healthy jawbone tissue to be placed. Many of our patients also appreciate that mini dental implants can be placed in one appointment with minimal recovery.
Continue reading to learn more about
and how they compare to other tooth replacement options.
How Mini Implants Work
A mini implant has a ball at the end so your crown can snap into place. The crown that gives you the look of a natural tooth will have a socket underneath to create a secure attachment with the implant.
Advantages of Mini Implants
A mini dental implant can be placed in one appointment. Many of our patients appreciate that they don't have to wait months to start showing off their new smiles. If you don't have sufficient jawbone tissue to support full-sized implants, our dentists may recommend mini implants.
While full-sized dental implants are between 3.4 and 5.8mm wide, mini implants are only to 1.8 to 3.0mm in diameter. Since mini dental implants are smaller, they don't need as much bone density to work.
Uses for Mini Implants
Whether you want to replace one tooth or several, our dentists can use mini dental implants to restore your smile. If you have lost a few teeth, our dentists may recommend a denture supported by implants. Unlike conventional dentures, implant-supported dentures don't slip when you eat, talk, or smile. Instead, you can enjoy a smile that looks and feels natural.
Candidates for Mini Implants
If you've recently lost one or more teeth, our dentists may recommend
. Most people are candidates for the mini implant procedure, especially if you lack the bone density needed for full-sized implants.
Tooth roots exert pressure your jawbone needs to stay healthy. Without this pressure, the body realizes that you're missing a tooth and starts to absorb the minerals in your jaw to use elsewhere. To your body, there's no point in having a jawbone if there are no teeth to support. A mini implant solves this problem by acting much like a natural tooth root would to stimulate jawbone tissue.
How to Care for Mini Implants
Care for your mini implants like you would natural teeth. This means brushing your teeth twice a day and flossing once daily. If we discover a lot of plaque and tartar buildup during your next appointment with us, our dentists may recommend adding fluoride mouthwash to your oral hygiene routine.
It has always been our goal to help patients achieve their best smiles. Before you leave our office, we'll give you all the information you need to take care of your mini dental implants. If you have any questions about your oral health after the procedure, please don't hesitate to call our dental practice.
Request an Appointment With Us
Our dental implant dentists in Shelby Township, MI are dedicated to helping patients restore their smiles after tooth loss. To request an appointment, call Frank P. Ruffino DDS at (586) 799-4240.