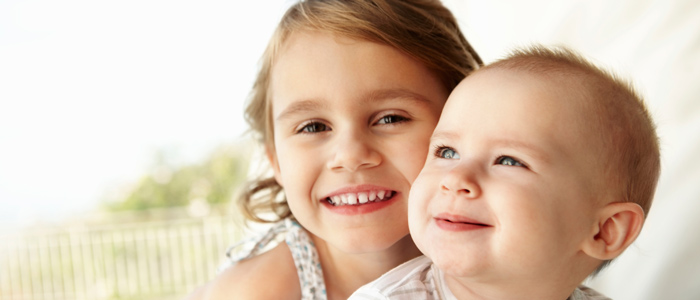 Benefits of Regular Dental Visits
When combined with good oral hygiene, regular dental visits can help you maintain a healthy smile for life. That's why our dentists in Shelby Township, MI, recommend that patients get a at least every six months.
Here are some of the main benefits of regular dental visits.
Avoid Cavities
Nothing interrupts your daily routine more than a toothache. When you're experiencing dental pain or discomfort, it becomes all you can think about. For the best results, we recommend that you call our office at the first sign that something is wrong with your oral health. This gives our Shelby Township dentists the opportunity to diagnose and treat a cavity while it's small.
While we can treat a small cavity with a filling, more significant decay may need to be treated with a dental crown or root canal. The sooner you schedule an appointment for emergency dental care, the sooner we can remove the decay and restore your tooth.
Reduce Your Risk of Gum Disease
According to the prevent gum disease from ever happening in the first place.
, 47.2% of adults age 30 and older have periodontal disease. While this statistic may sound alarming, the good news is that you can
The best way to prevent gum disease is to practice good oral hygiene at home. This means brushing your teeth twice a day and flossing once a day to remove plaque. However, only a skilled dental professional will be able to remove tartar. That's why regular dental visits are important for maintaining good oral health throughout the course of your life.
Receive Personalized Dental Care
In general, most people need teeth cleanings and oral examinations every six months. However, our dentists may need to see you more often if they need to monitor a chronic condition such as periodontitis.
We always ask that our patients provide detailed medical histories. That way, our dentists can develop treatment plans that are tailored to their specific oral health needs. Each patient is different, which is why it's vital that you receive routine care under the supervision of one of our dentists in Shelby Township, Michigan.
Improve the Appearance of Your Smile
Have you ever felt self-conscious about the appearance of your smile? If so, we encourage you to speak up about your concerns during your next appointment. Our dentists offer a wide range of cosmetic and restorative procedures so you can start smiling with confidence again.
Your smile affects how you present yourself to the world, whether you're interviewing for your dream job or trying to make a great first impression on a date. Cosmetic dentistry can help you achieve the smile you've always wanted. But first, you'll need to schedule an appointment with our office so our dentists can evaluate your oral health needs.
Schedule Your Next Dental Visit
Our dentists in Shelby Township, MI, are accepting new patients of all ages. To schedule an appointment, please call Frank P. Ruffino DDS at (586) 799-4240. You may also fill out our online contact form and someone from our team will reach out to you soon.
This blog post has been updated.